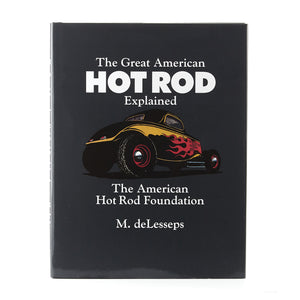 The Great American Hot Rod Explained
One of our early goals for the American Hot Rod Foundation was to publish a book that would attract young people to hot rodding. With so much focus on academics today, it's easy to forget the practical skills, sheer fun, and the great friendships offered by this special hobby. 
Michael deLesseps is a lifetime rodder and car builder, a witty storyteller, and a fabulous artist. His wonderful book contains no photos - just sixty amazing watercolor diagrams and pictures!
Hard Bound, Printed in the USA - 2012.