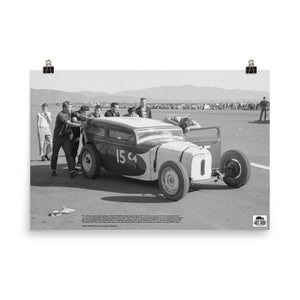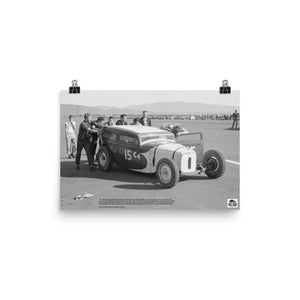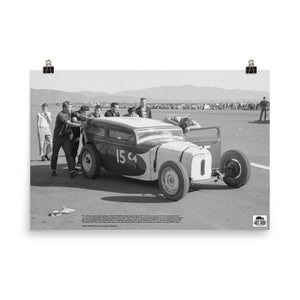 Historic Print #03: Unknown Sedan at SDTA Event (Early 1950s)
This unknown and nicely scalloped Class C Modified Sedan (engine sizes 250" to 310") was typical of the fine cars that were running in the San Diego Timing Association in the early 1950s. The SDTA rules and class breakdowns were set up by Jim Nelson (later of Dragmaster fame) and basically borrowed and expanded upon by the fledgling NHRA. It's also interesting to note that the SDTA Chief Timer was none other than J. Otto Crocker who also timed S.C.T.A. events and some of the early NHRA races.

©2019 AHRF/3L & 3S/Steve Memishian Collection.

---

These museum-quality posters from AHRF are vivid prints made on thick and durable matte paper. A statement in any room, these puppies are just the accent your room, office, or auto shop needs.