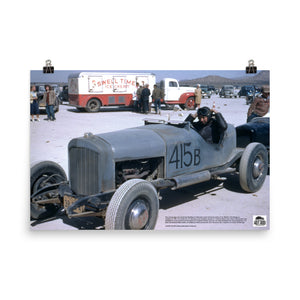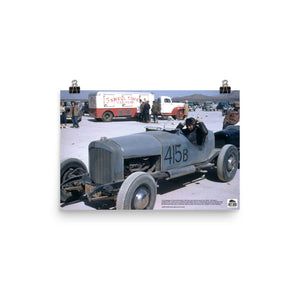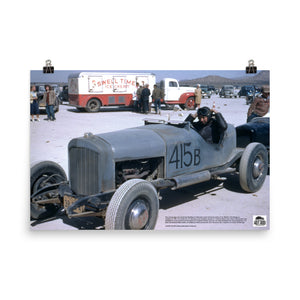 Historic Print #24: G. Thatcher Darwin at El Mirage (1947)
The unsung hero who saved Hot Rodding in California is seen behind the wheel of his "Beetle" at El Mirage on October 19, 1947. It's former S.C.T.A. Secretary and Throttlers member G. Thatcher Darwin who went to Sacramento and presented to state government the reason for modified vehicles and won. His Class B Streamliner was powered by a '42 Merc that featured filled heads, an Edelbrock intake and partner John Cannon's cam. Thatcher ran a slow 102.50 mph.

©AHRF 2019/24L & 24S/Steve Memishian Colection

---

These museum-quality posters from AHRF are vivid prints made on thick and durable matte paper. A statement in any room, these puppies are just the accent your room, office, or auto shop needs.