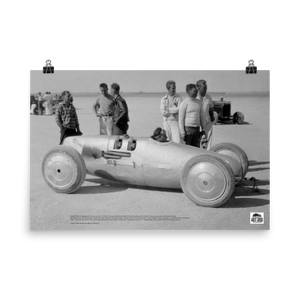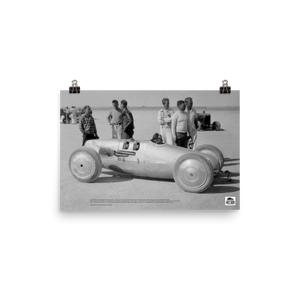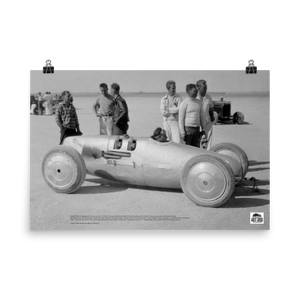 Historic Print #52: Charlie Beck Streamliner at Rosamond Dry Lake (1942)
Charlie Beck at Rosamond Dry Lake on July 19, 1942. The car is the former Bob Rufi ride that Charlie, his brother George, and some friends rebuilt after Bob flipped it in '40. Running as number 91 and a member of the Centuries, Charlie drove it 131.96 mph with a Cook headed Ford four-banger to take first in the Streamliner Class. This was the last S.C.T.A. event before racing was shut down. Charlie then traded this seat for a P-40 Warhawk in the South Pacific and became an Ace.

©AHRF/Frank Munis Collection

---

These museum-quality posters from AHRF are vivid prints made on thick and durable matte paper. A statement in any room, these puppies are just the accent your room, office, or auto shop needs.