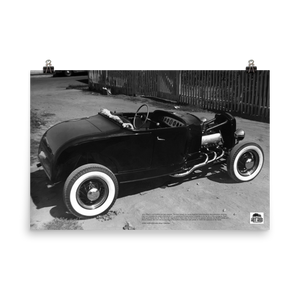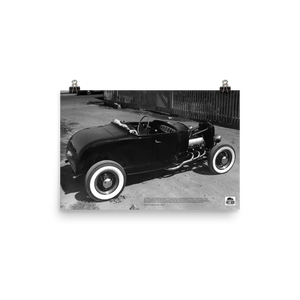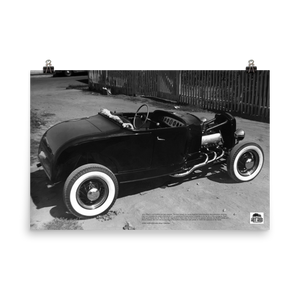 Historic Print #40: John Athan's Pre-War Roadster
John Athan's cool looking pre-war roadster. This shot brings you some long-lost historical photo documentation showing that John installed the engine that would end up powering Ed Iskenderian's roadster in his car for a little running-in. That's what good friends are for. The car is also significant in that it was the first to not run spacers between the Model A body and Deuce chassis. His trick was to reconfigure the bottom of the cowl side panels to match the upsweep of the frame.

©AHRF/John Athan Collection

---

These museum-quality posters from AHRF are vivid prints made on thick and durable matte paper. A statement in any room, these puppies are just the accent your room, office, or auto shop needs.