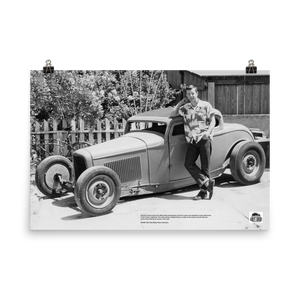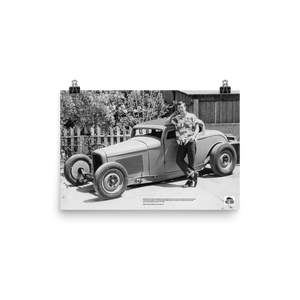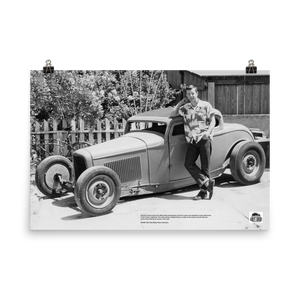 Historic Print #33: Alan DeArmond & Deuce
All that we know about this Wally Parks photograph is that the owner was identified as Alan DeArmond of San Carlos, California. This wild looking chopped Deuce is really in the weeds and will keep the owner busy looking for bumps in the road.

©AHRF/Wally Parks Collection

---

These museum-quality posters from AHRF are vivid prints made on thick and durable matte paper. A statement in any room, these puppies are just the accent your room, office, or auto shop needs.